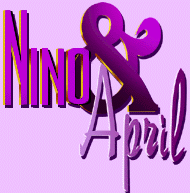 Current Events
The Buffalo Music Hall of Fame
On October 28, 1999, April and Nino were inducted into the Buffalo Music Hall of Fame. Nino was not able to attend the gala, but April flew in for the honor, and, surrounded by friends and family, beamed as she delivered her acceptance, along with a reading of a touching and heartfelt letter that Nino had sent for the occasion. The Trafalmadore, Buffalo's premier music club, hosted the evening, and the wide variety of highly entertaining performances showed that Buffalo has an incredibly diverse music heritage. April declined to perform solo, since the honor was to be presented to the duo act, but she was kept busy for two days with tv and radio interviews by the local cognoscenti, and feted late into the morning of the presentation. The festivities were videotaped, to be edited and presented for sale at a future date. The address for ordering will be posted when it becomes available.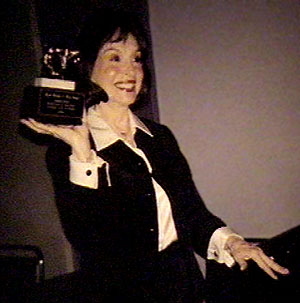 Many of the photos adorning this website were donated for the purpose by April and Nino's Aunt Elaine who, with Uncle Dom, generously hosted yours truly (Bill Melton,) for an afternoon that closely approximated fan nirvana - delving into the lovingly archived scrapbooks and record albums they have dotingly saved through the years. Their invaluable assistance in embellishing our archive is truly appreciated.
The following is an announcement for Nino's recent appearance at Herb Alpert's Vibrato Grill Jazz, etc. in Bel Air, California. The photograph was taken by Wyatt Smith.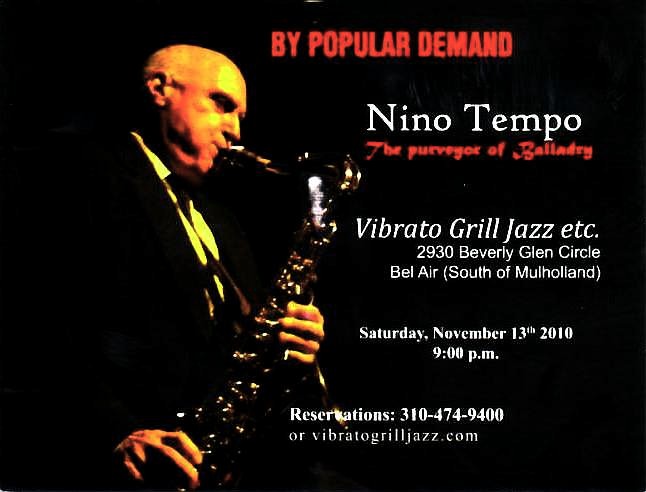 ==============================================
Nino Tempo performed "Amazon Moon" (formerly "Bahia Manhattan" from the "Nino" CD) at Carnegie Hall on the evening of November 26, 2007 at the request of Mike Stoller. The song is one of Stoller's favorites! The occasion was the Lauri Strauss Leukemia Foundation Benefit honoring the songwriting team of Jerry Leiber & Mike Stoller. Rob Reiner hosted the concert, featuring - in addition to Nino - Natalie Cole, Ben E. King, Sally Kellerman, Freddie Roman, Marvin Hamlisch, Corky Hale, members of the cast of Smokey Joe's Cafe, Donald Fagen and several other stars, each of whom performed the Leiber-Stoller catalog of great songs. Nino's performance was highly acclaimed by everyone, and Nino reported it was one of the most rewarding and memorable experiences of his extensive career.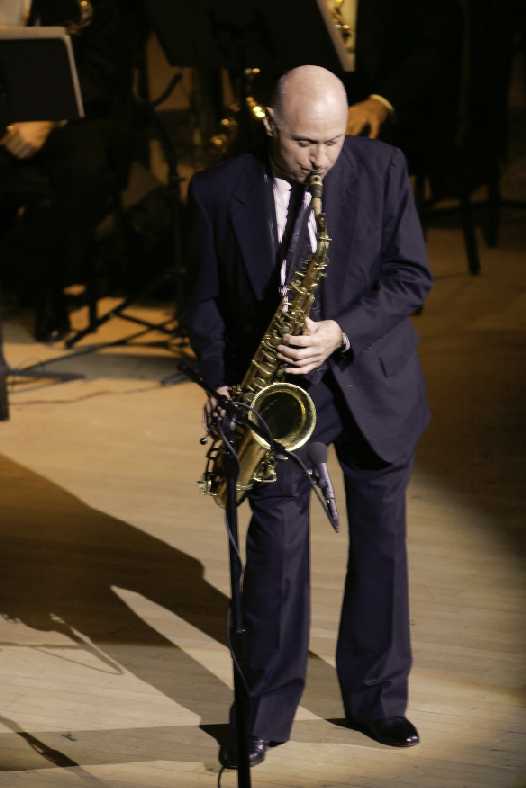 Nino on stage at Carnegie Hall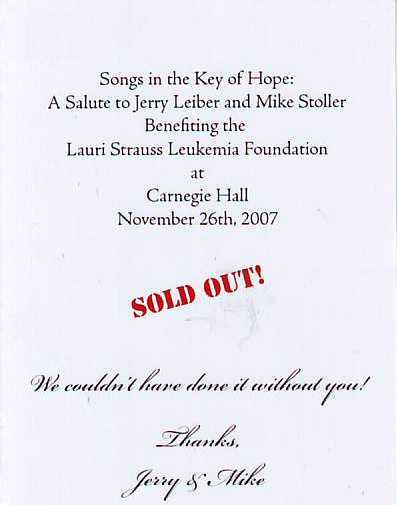 Also, check out Nino's MySpace page, featuring his current single, "More Than You Know."
http://www.myspace.com/ninotempo
++++++++++++++++++++++++++++++++++++++
This photo is in honor and in memory of my dear friend, Jack Gross,
who passed away on December 14th, 2007. We were the best of friends
since my early twenties, and we spoke just a few days before his
passing. His absence leaves a huge void in my life because we spoke on the
phone at least once a day, and often much more. We were
confidants. He was a brilliant guy who wrote for T.V. and film with
a unique sense of humor second to none. He would often say to me, "You are
the funniest saxophone player on the 25th floor." ( I am the only
sax player on the 25th floor)--but in reality he was the funniest
human being I ever knew. (The caption below the snapshot was written
in his own hand.) I will greatly miss you, Jackie. I learned much
from you. Rest well, dear friend. Much love from your old pal-y,
the Bull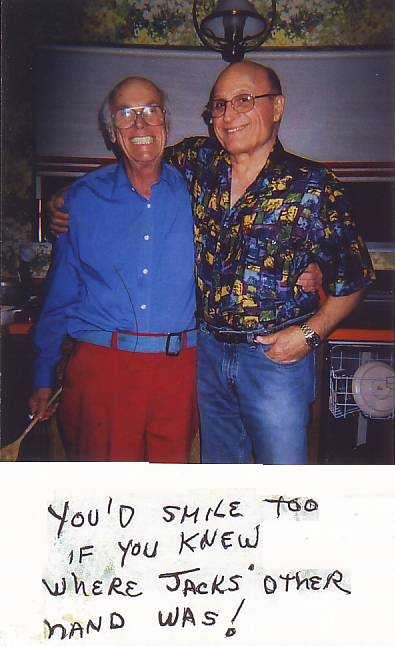 ++++++++++++++++++++++++++++++++++++++
April celebrates her most recent birthday (April 29, 2009) in Palm Springs, California, with her husband Bill Perman.