Momentum diminished, then vanished. Remakes of standards "My Old Flame," "Let It Be Me," "Ooh Poo Pah Do," "Yesterday I Heard The Rain," "Sea Of Love/Dock Of The Bay," "Twilight Time," and "How About Me (Itís Over)" all failed to chart. Then, in 1972, Nino and April signed with A & M Records and recorded a "Sweet and Lovely" inspired version of Francis Laiís theme from the film "Love Story." This rather bizarre approach did not win favor in America, but the interpretation hit #4 in Holland and Belgium, and was well-received all over Europe.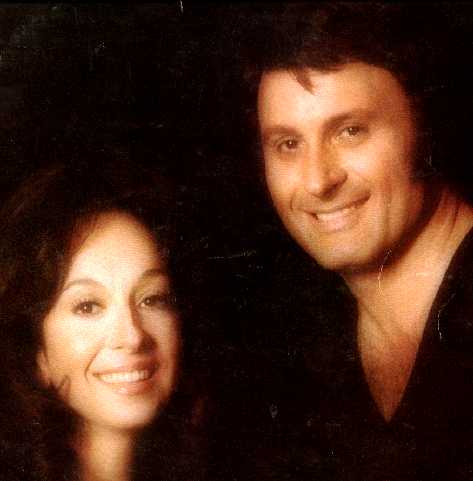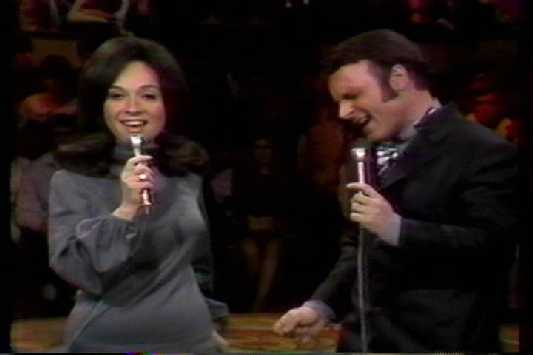 One year later, Nino, with fictional studio group Fifth Avenue Sax, enjoyed a solo instrumental hit with his pulsating disco-type offering "Sister James" (#53). Co-produced and written with Nino by songwriter-producer extraordinaire Jeff Barry, the tune had only one enigmatic line of lyrics, sung by Nino and JeffÖ"Donít play no gamesÖ.on Sister James."
After April heard a rather tribal sounding track called "Safari" on Ninoís 5th Ave. Sax album, she was inspired to write a set of lyrics to match and to record the song as her solo vocal. She ended up with "Sleep Baby Sleep," a somewhat controversial (again!!) tale of a 34 year old vixen hovering over her sleeping 21 year old lover. "They can say itís not right" chirped AprilÖ"but they donít hold you at night." Retitled "Wake Up And Love Me," the R & B flavored production was recorded, and "April" (no Stevens) inched into the Hot 100 in 1974.
Nino continued to exercise his skills as a studio saxophonist, appearing on albums by such artists as Linda Ronstadt, Dion, John Lennon, Cher, and Kenny Rankin. April and Nino bubbled under again with a comical vocal version of the Crusaderís instrumental "Put It Where You Want It."
Jeff Barry and Nino co-wrote a new song in 1975 called "You Turn Me On." Recorded in the vein of "Deep Purple," replete with yodels and harmonica, the number (originally recorded for European release only as "Who Turns Me On?") received substantial airplay on middle of the road stations and reached #38 in Adult Contemporary popularity. Instead of the usual recitation by April, the duet featured a point/counterpoint, call and response refrain.
In the 90ís Nino and April continued to perform both separately and as a team. In 1991, April released a cabaret-styled solo CD entitled "Carousel Dreams" which contained both well-known and new material.
In 1990 and 1993, Nino was encouraged by Ahmet Ertegun to return to his musical roots. He released two critically acclaimed and best selling jazz albums ("Tenor Saxophone" and "Nino") on Atlantic. Ninoís lyrical tenor saxophone stylings richly complimented the lavish, Brazilian influenced arrangements. In 1995, Nino also released "Live At Cicada," which had been recorded on his birthday.