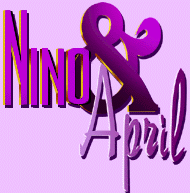 Nino Tempo
Cicada, West Hollywood
Friday, Jan.6
By Tony Gleske
The man at the corner table rested his hands on his canes and his face grew peaceful. He was hearing the sound of Nino Tempo's tenor saxophone, bawdy but serene - "the last of the children of Lester Young," as the man in the corner, Ahmet Ertegun, calls him.
The tune being played was "Deep Purple," taken at a cooking, none-of-this-lyrical-stuff tempo. Tonight it was a steamer that seemed to mock the big hit Tempo and his sister, the singer April Stevens, had enjoyed with their preformance of it back in 1963, when Ertegun, now chairman of Atlantic Records, helped them produce the track on it that won a Grammy.
Three decades later, the rhythm section of Mike Lang on piano, Brian Bromberg on bass and Terry Lynn Carrington on drums provided an authoritative rumble on which Tempo's playing swept urgently by, as if carried on the wheels of a subway train. Ertegun nodded his head contently, like the Godfather in his orange grove.
The Tempo discourse was skillfully regulated yet full of reasonable honest feeling, and Conti Candoli, a sideman who knows how to make a leader shine, took care not to outdo this one in the course of his own trumpet work. Greatness will not be denied, however; Count scorched the scenery anyway.
This did not fluster Tempo, who displayed a breadth of onventive resource whether he was playing a boppish original like "Little Mike's Blues" or a wistful ballad like "Sweet and Lovely."
And all night long, he stayed right in there with the awesome Candoli, a fellow son of Sicily. You gotta give him that. He's got big ears and a big heart.
In his very beautiful solo on "Getting Sentimental Over You," dedicated to the late Shorty Rogers, he brought back the years when he used to jam with Rogers and Candoli, back in the days when he worked the studios in bands led by Don Costa, backing people such as Frank Sinatra or Steve Lawrence and Eydie Gorme.
Ertegun, who's recovering from surgery after his pelvis was injured in a fall, blew him a kiss after that one.
Ertegun laughed when asked if he had been sent down to line produce after the recent shakeup at Warner Music Group. "I'm still the chairman of Atlantic Records," he said, "no matter what you may have read.
"This is something I've done all along, whenever the opportunity presents itself," he said.
Friday night he was present to co-produce a recording of the Tempo comeback as part of a jazz resurgence that Ertegun is personally leading at the label he helped found.
The disc has many in its corner, for among those applauding or crying "Nino! Nino!" were producer Howard W. Koch, who hired Tempo way back when he was a child film actor; songwriters Mike Stoller and Jeff Barry, author of "Be My Baby"; and Corky hale, the harpist who's married to Stoller.

©1995 H.R. Industries, The Hollywood Reporter